Lead Paint Removal Brisbane - Vac-Sand
0417327019 - Chemical Free Quality Work - 0417327019
We Use "Lead Paint Removal Approved," Hepa Filtered Vacuum House Sanding Systems. Recommended For Total Removal Of All Lead Based House Paints. The Results Are 100% "Natural Bare Surfaces."
House Sanders, 20 Years "Lead Paint Removal Experience."
Hazardous Chemical Paint Strippers.
Are You Using "Hazardous Chemical Paint Strippers" For Your Lead Paint Removal! Check It By Asking For And Reading The "Safety Data Sheet" For all The Chemical Paint Stripping Products You Decide To Use. Check If They Are Hazardous According To The "Safe Work Australia Health Criteria." Also If You Can Type Into Google "The Chemical Products That Your Using" Plus "Safety Data Sheet." Its Good Information!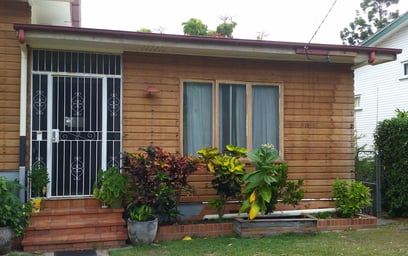 "Trusted" Chemical Free Lead Paint Stripping Process. Compare Our Finished Work.
100% "Natural Bare Timber" And "Problem Free Application" Of Your New Paint.
Using Hepa Vacuum System.
Zero Toxic Chemical Waste.
Zero Chemical Timber Damage.
Zero Chemical Residue In Timber.
No Subcontracting Teams Used.
Personal Service Every Time.
Zero Problems When You Paint.
Longer Lasting New Paintwork.
If You Want "100% Chemical Free," Quality Lead Paint Removal Results As Below.
Vac-Sand Lead Paint Removal "Specialists" Brisbane, "Quality Work" Every Time.

Lead Paint Removal Brisbane Use An "Industry Approved" Hepa Filtered Vacuum System. Our Lead Paint Removal Results Are Clean Bare "100% Natural Timber" Every Time.
Problems Using Hazardous Unsafe Chemical Paint Strippers.
Timber Damage - Toxic Chemical Waste - Chemical Residue
Chemicals that can Burn your Child's Skin, Irritate your Child's Eyes and have Inhalation Risks "Generate Extra Hazards" for your Family.
"Least Used" Chemical Paint Stripping,"If Its Hazardous" Its Not Safe!
Ask, Check, And Google All Chemical Products, "Safety Data Sheet."